Assorted works for Jack in the Box.
---
The dreamers at Jack in the Box come up with so many culinary inventions that they test them in limited markets before deciding if they want to permanently add them to the menu. To promote these soft-launches, we create new spots from existing template footage.
I got to write my first TV spots for the Bacon Me Crazy Breakfast Sandwich. A breakfast sandwich with well, a $#!%-ton of bacon.
An email blast for the Jack E-Club.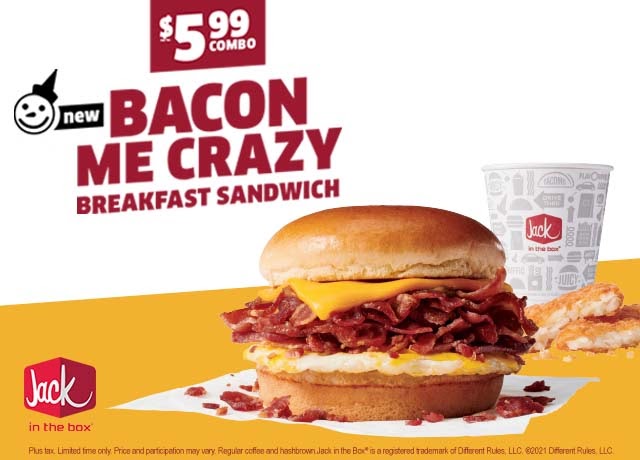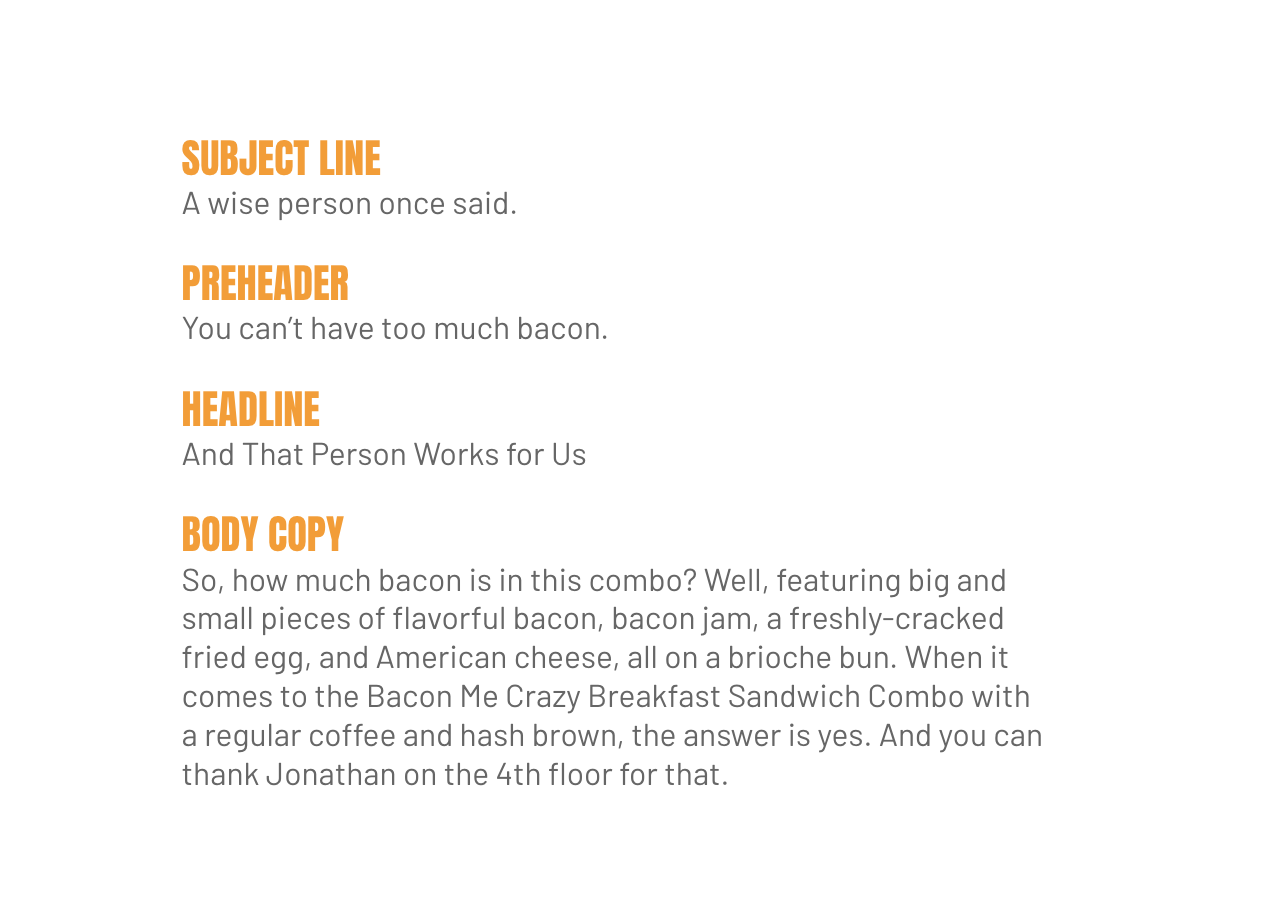 ---
A digital OOH board that delivers creative based on weather, time, and location. For Jack's Popcorn Chicken and Cheddar Biscuit Breakfast Sandwich.
---
And last but not least, a few of my proudest achievements. Product descriptions on jackinthebox.com, that were really easy to show a friend over a beer and have them go, "whoa, you wrote that?"
Parlez-vous Francais? Yeah, neither do we.
But that's not stopping us from bringing
you six light and flakey Chocolate Croissant
Bites filled with hot and melty Hershey's
chocolate. So while we can't speak French,
at least we can say oui to deliciousness.
You don't have to be a beloved spy
movie franchise to do the impossible. In
fact, you could just be the fine folks behind
the Impossible Burger™. A delicious burger
made from plants, that can be substituted in
any Jack in the Box hamburger. Made for
people who love to eat meat, the Impossible
Burger™ has as much protein as 80/20 ground
beef, and is better for the planet. Which
sounds pretty impossible. But then again,
that movie does have like five sequels.
Some sandwiches make us ask, "Is that really
necessary?" Like the Stacked Bagel Sandwich
with two sausage patties, two freshly-cracked
eggs, and two slices of melted American cheese,
all on toasted bagel. Served all day. And for
the record, yes. It's very necessary.
---
Credits:
Partners:
Christiana Mooers
+
Derek Anaeme
+
Drew Shields
GCDs:
Matt Kappler
+
Sheldon Melvin